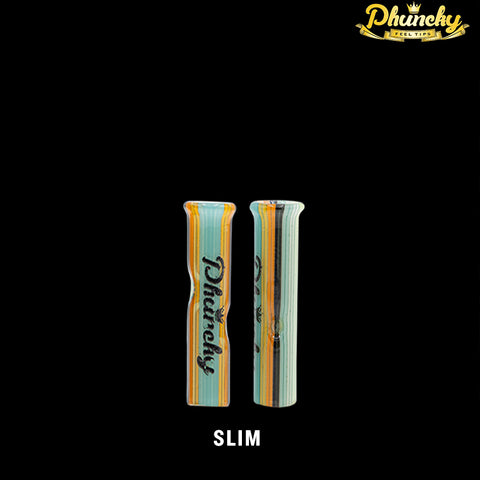 Csonka - Slim (Round)
Introducing the revolutionary Csonka Glass Tip by Phuncky Feel Tips, the ultimate accessory for your smoking experience. Crafted with precision and designed to enhance your sessions, this round glass tip is a must-have for all smoking enthusiasts.
The Csonka Glass Tip is expertly engineered to deliver a smooth and enjoyable smoking experience. Made from high-quality glass, it ensures a clean and pure taste, allowing you to savor the full flavor of your favorite herbs. Its round shape provides a comfortable grip, making it easy to hold and pass around during group sessions.
As a Phuncky Feel Tip product, the Csonka Glass Tip is endorsed by the legendary Cypress Hill, pioneers of the smoking culture. Inspired by their passion for quality and innovation, this glass tip is a testament to their commitment to elevating the smoking experience.
With its sleek design and durable construction, the Csonka Glass Tip is built to last. It fits perfectly onto most standard-sized joints, blunts, and cones, making it a versatile accessory for any smoking device. Say goodbye to messy and wasteful paper filters, as this glass tip provides a reusable and eco-friendly alternative.
Upgrade your smoking experience with the Csonka Glass Tip by Phuncky Feel Tips. Elevate your sessions, enjoy the pure taste, and join the ranks of those who appreciate the finer details of smoking. Get your hands on this game-changing accessory today and experience the difference for yourself.
*Product images are used to reflect multiple angles/sizes. Product comes with ONE Slim Phuncky Feel Tip*
---
We Also Recommend